9th January 2018
Posted by:

Powerful Online

Category:

Property Locksmith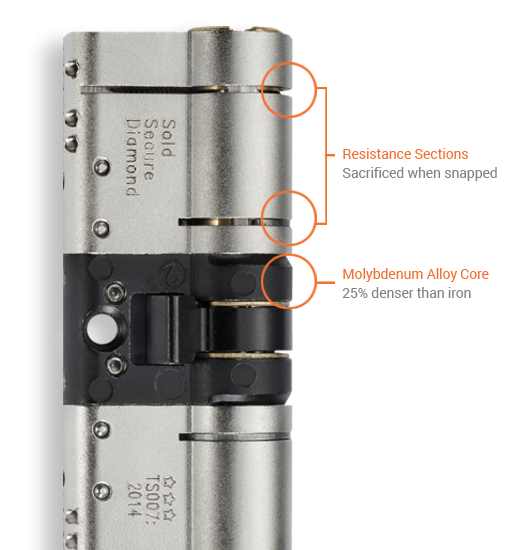 Why do keys break? – South Wales Lock Upgrades
A considerable amount of callouts from Indy Locks South Wales are to attend customers that are in a stressful situation and are in need of an emergency locksmith service as a result of a broken key. Similar to any lock-out, this is an unsettling experience and as a professional locksmith we frequently get asked as to why the keys break.
Usually, with the standard euro cylinder locks a key is more likely to break, rather than (our recommendation) a robust Anti-Snap Ultion lock by Brisant. This is simply due to the fact that the Brisant don't use the standard 5 or 6 pin combination but a substantial 11 pin lock combination. This equates to a whopping 294,970 different key combinations. With South Wales Lock Upgrades here at Indy Locks, it is our duty to make you feel secure in your home, therefore we are happy to install the Anti-Snap locks to your home for the best standard of home security.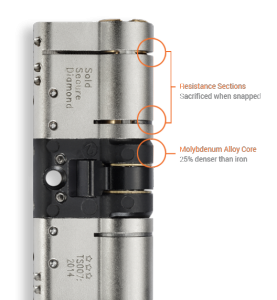 There a several circumstances as to why your key might break in a lock. Some of these include; poor key quality, faulty lock cylinder forcing the key to turn the cylinder, the alignment of the door and frame is inaccurate causing the latch to sue against the keep which, again, will require force to be opened. It can also be a combination of all these things or it can as simple as an accident on the holders behalf. However it can be down to the fact the key is getting old and breaks due to metal fatigue.
Metal fatigue is one of the most common reasons for a key to break. But a combination of the first pin in the lock cylinder being low is problematic. Because of this, the stress and tension of turning the key gets intense in a small area which results in a broken key. If you happen to have a notably deep cut key close to the shoulder, Indy Locks South Wales urges and suggests for you to have a strong and good quality key and lock cylinder.
South Wales Lock Upgrades
More often than not, for South Wales Lock Upgrades, Indy Locks can get to most locations in South Wales within 30 – 60 minutes. We will utilise the specialist equipment to remove any broken key non-destructively. You are then free to use to lock as normal with any spare key available. In some rare cases, if they key needs to be forcibly removed, we will notify you beforehand which will result in a new lock being installed.
Indy Locks are specialists in South Wales Lock Upgrades. Therefore, don't hesitate to get in contact with our fast 24 Hour Service. It's important to us to safeguard your home and relieve you of the stressful experience of a broken key. If you're simply a home owner or a landlord of several properties, make sure your locks are of the best standard.
Indy Locks services cover Carmarthenshire, Pembrokeshire, Swansea and even Cardiff. We're the go-to Locksmiths for South Wales Lock Upgrades.
Did you find this article useful and know of anyone that could use our services?
Then please Like, Share and Follow Indy Locks on Facebook. This will make sure that family and friends can reap the benefits of Indy Lock services over the coming months.