Carmarthenshire Locksmith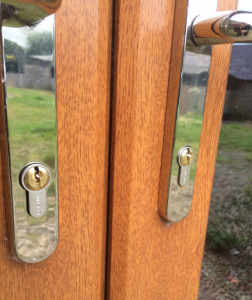 Carmarthenshire Locksmith – Indy Locks can help you when your in a bit of a pickle. We've all been there and done it, we've locked ourselves out of the car / locked ourselves out of the house. Best thing to do is not panic, just call Carmarthenshire Locksmith – Indy Locks. We can help you regain entry within minutes if not seconds.
Ben Murray is a skilled professional locksmith in Carmarthenshire. Ben has many years experience with helping people regain entry. Because of Ben's unique skills, he can get you back into your car in Carmarthenshire, or back into your home in Carmarthen with little to no damage to your property or car. This takes a lot of skill to do.
If you want to see how Ben does this, take a look at these videos:
This video shows how Ben from Indy Locks Carmarthenshire Locksmith helped a young woman get back into her car. She locked her keys in the boot. This type of emergency happens on a daily basis for people who live in and around Carmarthenshire. Indy Locks would always encourage you to phone them instead of smashing a window as it takes time to clean away all the mess and it can be costly to buy and fit a new car window.
Locked out of your property in Carmarthen? Carmarthen Locksmith – Indy Locks CAN HELP!

Most buildings have a typical YALE lock. But these Yale locks are not always as reliable or safe as you may think. Take a look at this video below which shows a company in Carmarthenshire who were concerned about their Yale lock. I managed to gain entry within a matter of seconds. If you are concerned about your locks on your property in Carmarthenshire – Contact Indy Locks on 07931 536 900 ben@indylocks.co.uk
Carmarthenshire Locksmith – Indy Locks can do the following to help you when you're locked out of your car or property.
Carmarthen Lock upgrades
Carmarthen Lock services
Carmarthen Property Locksmith
Car Locksmith Carmarthenshire
Key Programming Carmarthenshire
Key Cutting Carmarthenshire
Carmarthenshire Key Programming, Carmarthenshire Key Cutting – Done in minutes while you wait.